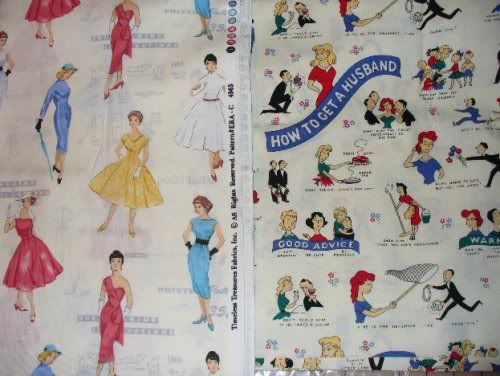 I bought some Michael Miller fabrics off of Etsy.com the other day. I think these are so cool! Two vintage-y type fabrics. I just love it. I can't wait to make a shirt from the fabric with the pattern pieces on it!
If anyone is interested, I bought this from
Rainbow Fabrics
from Etsy.com. SHe has a lot of nice fabrics there.