WOW!
That's all I can say!
Here are all the traced pieces to the Boho Baguette bag from StudioKat.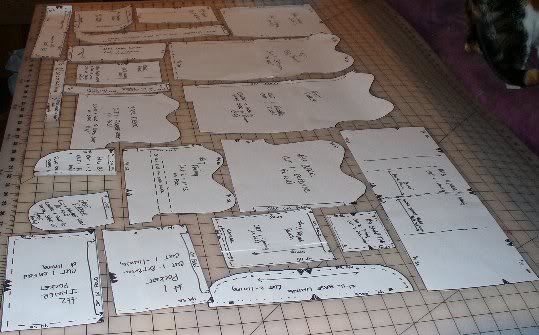 Some pieces are for lining only, some for exterior only and some for fusiables. There is going to be a lot of cutting going on here! lol I did read through the instructions though, and the pattern seems simple enough if you can get through the cutting part. I'll be starting on this tonight.
On a side note: Anyone who use Blogger have any issues uploading pics to the blogger site? I can't upload any. I have to use Photobucket and then link them to Blogger.