Well, I finally got around to making me some jammies! Weee! I don't think I have ever had a night gown in my adult life, but for some reason, I want them now.
The pattern I used was
Kwik Sew 3327
For the most part, I like the pattern. It does have one big issue though. The fact that the nursing openings go down to your knees!
I hate to say this because it's just a night gown, but you will probably need to make a muslin just to find out where to place your nursing openings. I can't imagine that these fit anyone -- unless you are sagging to your knees. Sheesh!
After I made the nursing gown, I decided that I just really wanted a few more non-nursing gowns. So, I hunted through my pattern stash and came up with NOTHING! How do I not have a simple night gown pattern in my stash? Then it dawned on me, I can just modify the kwik sew pattern. It was actually really easy to do. You just fold the front right down the center front line. Voila! No more nursing gown, but you do have something that will fit a pregnant lady. These gowns are also so easy to put together. Hour, at most, start to finish. On piece of advice though, use your pre-pregnancy measurements.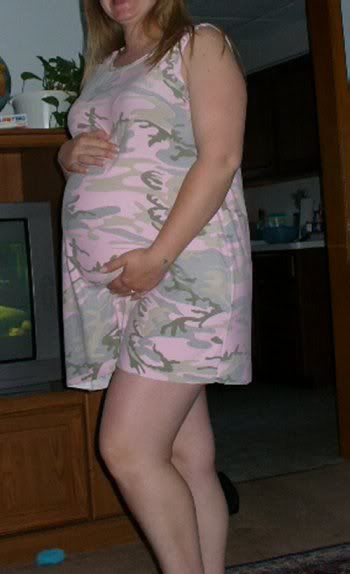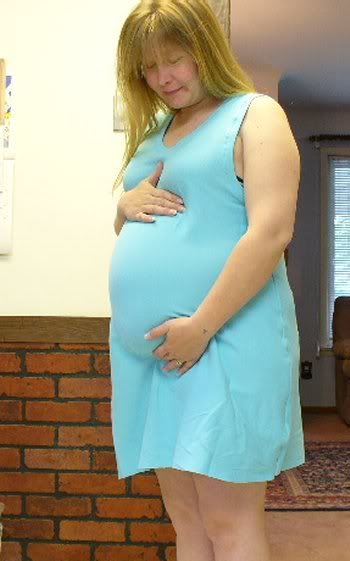 Now that I have a few night gowns, I think i'm going to try something a little more ambitious.
Simplicity 2587. Except I have to modify it to fit my pregnant body. I already slashed the front skirt piece, we will see how it goes. I plan on starting on that tomorrow. There are a million and one pieces though, and i'm not in any hurry to get a wadder out of this. Wish me luck!