Well, after 5 months, i'm back to work. God I hate that place. For those of you who don't know, I work at the post office. I am a mail carrier. The job is just too hard phycially, and emotionally, it's almost just as bad. Oh well, hopefully this is just temporary. I'm pregnant now, and I have a 4 year old, and we're moving to NC. Hopefully i'll be able to quit when we either move, or when the new baby gets here. Which ever comes first. The move probably.
I have managed to get quite a bit of sewing done over the last few weeks.
I made two pairs of maternity pants from Kwik Sew pattern 3324. I love this pattern. It's so easy to put togetehr. The problem is that it's very plane. On my second pair, I added some topstitching to make a mock fly, and I topstitched the croch. If I make any more of these (and I just might) i'm going to add some back pockets.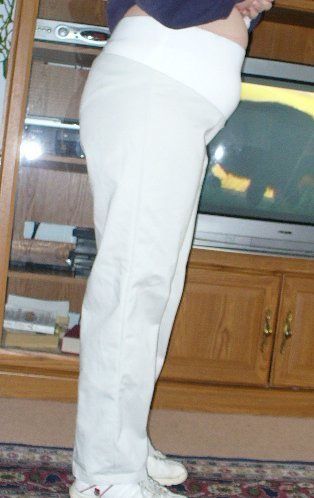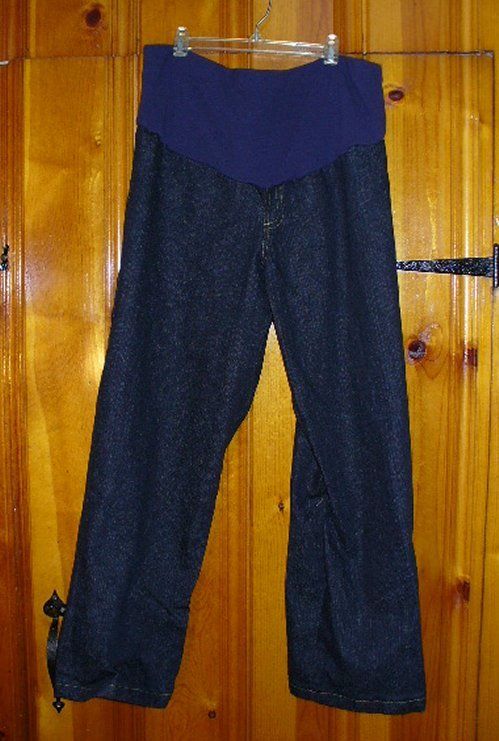 I also just finished Kwik Sew 3484 for DH. I like the pattern, but I felt like this shirt took a needless amount of time for me to complete. I still can't figure out why, as I am usually a fast sewer. perhaps it's because I was doing other projects inbetween, who knows.